Yamaha Outboard Motor 2005 Service Repair Manual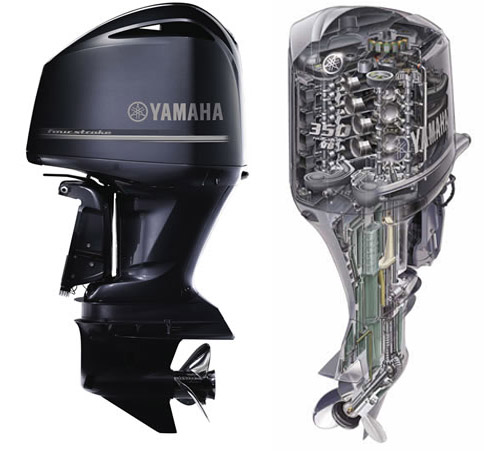 Instant download 2005 Yamaha Outboard Motor service repair manual. It is an inexpensive way to keep you machine working properly. Each manual provides step-by-step instructions based on the complete disassembly of the machine.Service Repair Manual for all 2005 Yamaha Outboard Motors
If your model is in the list below then your motor is covered in these service repair manuals.
Please read description below the model listing.
. YEAR / MODEL / Service Manual
. 2005 115TLRD LIT-18616-02-72
. 2005 115TXRD LIT-18616-02-72
. 2005 150TXRD LIT-18616-02-73
. 2005 15MSHD LIT-18616-02-59
. 2005 25MSHD LIT-18616-01-66
. 2005 40TLRD LIT-18616-02-65
. 2005 50TLRD LIT-18616-02-65
. 2005 60TLRD LIT-18616-02-66
. 2005 70TLRD LIT-18616-02-66
. 2005 90TLRD LIT-18616-02-66
. 2005 8MSHD LIT-18616-01-64
. 2005 9.9MSHD LIT-18616-02-59
. 2005 DX150TLRD LIT-18616-02-80
. 2005 F115TJRD LIT-18616-JD-15
. 2005 F115TLRD LIT-18616-02-71
. 2005 F115TXRD LIT-18616-02-71
. 2005 F150TLRD LIT-18616-02-51
. 2005 F150TXRD LIT-18616-02-51
. 2005 F15ELHD LIT-18616-F1-50
. 2005 F15ESHD LIT-18616-F1-50
. 2005 F15MLHD LIT-18616-F1-50
. 2005 F15MSHD LIT-18616-F1-50
. 2005 F15PLHD LIT-18616-F1-50
. 2005 F15PLRD LIT-18616-F1-50
. 2005 F2.5MSHD LIT-18616-02-54
. 2005 F200TXRD LIT-18616-02-76
. 2005 F225TURD LIT-18616-02-76
. 2005 F225TXRD LIT-18616-02-76
. 2005 F250TXRD LIT-18616-02-92
. 2005 F250TURD LIT-18616-02-92
. 2005 F25ELHD LIT-18616-02-61
. 2005 F25ELRD LIT-18616-02-61
. 2005 F25ESHD LIT-18616-02-61
. 2005 F25ESRD LIT-18616-02-61
. 2005 F25MLHD LIT-18616-02-61
. 2005 F25MSHD LIT-18616-02-61
. 2005 F25TLRD LIT-18616-02-61
. 2005 F30TLRD LIT-18616-F3-00
. 2005 F40EJRD LIT-18616-JD-40
. 2005 F40MJHD LIT-18616-JD-40
. 2005 F40MLHD LIT-18616-02-16
. 2005 F40MSHD LIT-18616-02-16
. 2005 F40TLRD LIT-18616-02-16
. 2005 F4MLHD LIT-18616-01-79
. 2005 F4MSHD LIT-18616-01-79
. 2005 F50TLRD LIT-18616-02-85
. 2005 F60TJRD L IT-18619-JD-61
. 2005 F60TLRD LIT-18616-02-85
. 2005 F6MLHD LIT-18616-02-19
. 2005 F6MSHD LIT-18616-02-19
. 2005 F8MLHD LIT-18616-02-19
. 2005 F8MSHD LIT-18616-02-19
. 2005 F9.9ELRD LIT-18616-01-83
. 2005 F9.9MLHD LIT-18616-01-83
. 2005 F9.9MSHD LIT-18616-01-83
. 2005 F9.9ELR2D LIT-18616-F1-50
. 2005 F9.9MLH2D LIT-18616-F1-50
. 2005 F9.9MSH2D LIT-18616-F1-50
. 2005 F90TJRD L IT-18619-JD-91
. 2005 F90TLRD LIT-18616-02-86
. 2005 F90TXRD LIT-18616-02-86
. 2005 LF115TXRD LIT-18616-02-71
. 2005 LF150TXRD LIT-18616-02-51
. 2005 LF200TXRD LIT-18616-02-76
. 2005 LF225TURD LIT-18616-02-76
. 2005 LF250TXRD LIT-18616-02-92
. 2005 LF250TRRD LIT-18616-02-92
. 2005 LF225TXRD LIT-18616-02-76
. 2005 LZ150TXRD LIT-18616-02-82
. 2005 LZ200TXRD LIT-18616-02-82
. 2005 LZ250TURD LIT-18616-02-78
. 2005 LZ250TXRD LIT-18616-02-78
. 2005 LZ300TURD LIT-18616-LZ-30
. 2005 LZ300TXRD LIT-18616-LZ-30
. 2005 SX200TXRD LIT-18616-02-80
. 2005 T25TLRD LIT-18616-02-61
. 2005 T50TLRD LIT-18616-02-85
. 2005 T60TLRD LIT-18616-02-85
. 2005 T8ELHD LIT-18616-T8-00
. 2005 T8EXHD LIT-18616-T8-00
. 2005 T8PLHD LIT-18616-T8-00
. 2005 T8PLRD LIT-18616-T8-00
. 2005 T8PXHD LIT-18616-T8-00
. 2005 T8PXRD LIT-18616-T8-00
. 2005 T9.9ELHD LIT-18616-01-83
. 2005 T9.9ELRD LIT-18616-01-83
. 2005 T9.9EXHD LIT-18616-01-83
. 2005 T9.9ELH2D LIT-18616-F1-50
. 2005 T9.9ELR2D LIT-18616-F1-50
. 2005 T9.9EXH2D LIT-18616-F1-50
. 2005 V150TLRD LIT-18616-02-73
. 2005 VX200TLRD LIT-18616-02-74
. 2005 VZ150TLRD LIT-18616-02-82
. 2005 VZ175TLRD LIT-18616-02-82
. 2005 VZ200TLRD LIT-18616-02-78
. 2005 VZ225TLRD LIT-18616-VZ-20
. 2005 VZ250TLRD LIT-18616-VZ-20
. 2005 VZ300TLRD LIT-18616-VZ-30
. 2005 Z150TXRD LIT-18616-02-82
. 2005 Z175TXRD LIT-18616-02-82
. 2005 Z200TLRD LIT-18616-02-82
. 2005 Z200TXRD LIT-18616-02-82
. 2005 Z250TURD LIT-18616-02-78
. 2005 Z250TXRD LIT-18616-02-78
. 2005 Z300TURD LIT-18616-LZ-30
. 2005 Z300TXRD LIT-18616-LZ-30
These service repair manuals have Thousands of Pages. These manuals are complete with exploded views, schematic diagrams, assembly/disassembly instructions, scheduled maintenance, and diagnostic procedures and more….
These are the most complete Manuals for the 2005 Yamaha Outboard Motors ever compiled by mankind.
These service manuals contain Thousands of pages of high quality diagrams and instructions on how to service and repair your 2005 Outboard from top to bottom.
This is a must for the Do-It-Yourselfer! You will not be dissatisfied

Tags: Yamaha Outboard Motor, Air Bags, Spark plugs, Troubleshooting, Diagnose, Service Manual, Shop Manual, Repair Manual, Steering, Cooling System, Change oil, Brakes, Suspension, Engine, Air Conditioner, Air Filter, Radiator, Alternator, Timing Belt, Starter, Coolant, 6-Cylinder, Battery, 4-Cylinder
Other sources of repair manuals